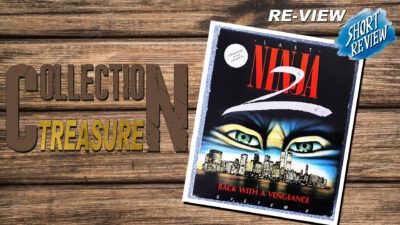 In diesem Format zeige ich Euch einen SCHATZ aus meiner Sammlung.
Diesmal, das C64 Game THE LAST NINJA 2: Back With A Vengeance aus dem Jahre 1988 in seiner UK Box. Entwickler dieses Klassikers war das britische EntwicklerStudio System 3. Unvergessen bis heute ist die grandiose Musik von Matt Gray.
Der Heimcomputer C64 von Commodore hat in den 80zigern meine Kindheit geprägt und dieses Game hat deshalb einen besonderen Platz eingenommen.
Viel Spaß mit dem Video.