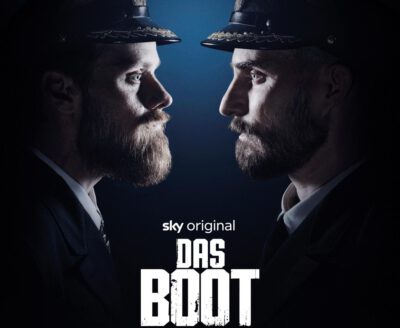 DAS BOOT – ZWEITE STAFFEL
Im Dezember 1942 wird der Korvettenkapitän Johannes von Reinhartz (Clemens Schick) für eine geheime Gestapo Mission einberufen. Die Feiertage stehen vor der Tür und ein Teil seiner normalen Crew sind bereits auf Heimaturlaub. Seine verbleibenden Männer werden mit Crew Mitgliedern von Kapitänleutnant Hoffmann (Rick Okon) aufgestockt, die zusammen mit Korvettenkapitän Ulrich Wrangel (Stefan Konarske) gemeutert hatten. Derweilen erhält Wrangel bei seiner Rückkehr die höchste Auszeichnung des Dritten Reichs. Während er mit seiner Mannschaft feiert, leidet L.I. Robert Ehrenberg (Franz Dinda) unter der Last seiner Mitschuld. Er entscheidet sich dafür sich selbst bei Admiral Gluck anzuzeigen und all seiner Mitmeuterer mit ihm. – In New York versucht Samuel Greewood (Vincent Kartheiser) Klaus Hoffman zu helfen sich mit dem amerikanischen Lebensstil zurechtzufinden. Er überredet ihn für das U.S. Militär deutsche U-Boot Baupläne zu zeichnen.
DAS BOOT die zweite Staffel kann im Original über SKY DEUTSCHLAND und SKY ÖSTERREICH gesehen werden.
Korvettenkapitän Johannes von Reinhartz spielt Clemens Schick. Er zählt mit zu den erfolgreichsten deutschen Schauspielern, auch wenn er zuerst viele Jahre nur im Theater aktiv war. Doch auch ihn zog es vor die Kamera und war in vielen Fernsehfilmen wie 'Tatort' zu sehen. Dazu hatte er die Möglichkeit in internationalen Kinofilmen mitzuwirken, so war er in 'Casino Royale' an der Seite vom dortigen Bösewicht Le Chiffre Mads Mikkelsen, in Jean-Jacques Annaud's 'Duell – Enemy at the Gates' und in 'Largo Winch II – Die Burma Verschwörung'.
– Journalistin Claudia-Janet Kaller traf ihn bei einem internationalen Presseevent in Hamburg. SHORTREVIEW hat die Erlaubnis den Videomitschnitt des Interviews zu veröffentlichen, um einem erweiterten Publikum die Arbeit dieses wunderbaren Schauspielers näher zu bringen.
Dieses wurde gewünscht in englischer Sprache geführt. Das Video hat die Möglichkeit Untertitel hinzu zu schalten.
———-
DAS BOOT – SEASON TWO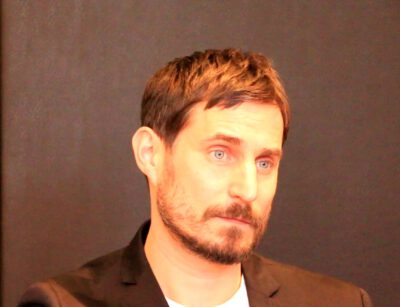 La Rochelle, late December 1942, the submarine Lieutenant, Johannes von Reinhartz (Clemins Schick), is enlisted for a secret Gestapo mission. The holidays are about to commence and part of his normal crew is already on furlough. His remaining men are restocked with available crew members from a mutiny against, Captain Hoffmann (Rick Okon), who partnered with the Lieutenant Commander Ulrich Wrangel (Stefan Konarske). Lt Commander Wrangel receives the highest military decoration of the Third Reich. While the mutineer and his crew celebrate, Chief Engineer Robert Ehrenberg (Franz Dinda), suffers from the guilt and burden of the mutiny. He chooses to turn himself in at Admiral Gluck's place outside La Rochelle. – In New York, Samuel Greenwood (Vincent Kartheiser), tries to help Klaus Hoffman adjust to the American way of life and enlists his skills to draw German submarine construction plans for the U.S. Military.
DAS BOOT season two is available on SKY UK, SKY DEUTSCHLAND GMBH ,SKY ÖSTERREICH GMBH, STARZ FRANCE & STARZ LATIN AMERICA plus the BSB (British Satellite Broadcasting) Australia.
Lieutenant Commander Johannes von Reinhartz is played by actor Clemens Schick, who lately became one of the most successful German actors although he worked on stage only for many years. After a while the work in front of a camera started and he participated in many TV films and movies such as TATORT. Internationally Clemens Schick is famous for his part in 'Casino Royale' as henchman of Le Chiffre played by Mads Mikkelsen. Work for Jean-Jacques Annaud's 'Enemy at the Gates' and 'Largo Winch II'.
– Journalist Claudia-Janet Kaller met him on an international press junket in Hamburg. SHORTREVIEW was granted the permission to release all taped interviews to enable a wider audience to have access about more detailed information about these great performers.